Ask the Therapist Archives
This month's question is answered by Hagit Shachak-Weiss, head of Assistive Technology for the Meshi Early Childhood Development Center.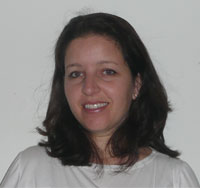 Q.
. It's hard for me to keep my disabled child occupied all the time when he comes home from kindergarten. Is there any way he can play independently for even 15 minutes?
A. Absolutely! The solution lies in how to best use technology--primarily a computer--to let your son play and enjoy his independence. The first step is to bring an occupational therapist or "assistive technology" expert to your home to create the proper play area. Whether you have a PC or a laptop, there's specially-adapted equipment such as trackballs, joysticks, switches, keyboards, screens and other accessories on the market to meet the restrictions of 90% of all handicapped children.The therapist can recommend which hardware to obtain, and also adjust the table to your child's needs. The therapist can also suggest a world of specially-adapted computer games for almost every cognitive and motor challenge. Best, the entire family can become involved in creating personalized PowerPoints, computerized picture albums, games and more using photos of his family and friends, complete with audio recordings by the family and music excerpts that he enjoys.
The secret to his success with the computer and all technological aids is to practice diligently. The rewards are great—besides your son's ability to play independently, he'll gain fun times, satisfaction and new self-esteemin the process.
Hagit Shachak-Weiss earned her BA in Occupational Therapy and MA in Organizational Studies from the Hebrew University-Jerusalem. Following four years of experience in the Assistive Technology department of Alyn Hospital—including attending professional seminars throughout Israel and the world—Hagit established Meshi's Assistive Technology department in 2001. She has headed the program for Meshi's Early Education Center since that time.
---
This month's question is answered by the Meshi School's director of Occupational Therapy, Chana Shammah
Q.
Our seven-year-old disabled daughter finds it difficult to eat a meal with cutlery. She manages to eat a few bites of solid foods with a fork, yet tires quickly and prefers to eat with her hands. The result is slow and very messy. Should we let her eat independently with her fingers, feed her, or insist she eat with a fork?
A. In our society, certain snacks or fruits and vegetables are quite acceptable as finger foods, and perfect for your daughter as well. At age seven, however, it is less appropriate to eat most of the meal with one's fingers. While independence is a meaningful goal, other considerations come into play when eating, such as time limits, aesthetics, and the effort and energy expended by the child. All told, I would suggest you:

1. Encourage your child to eat part of her meal with a fork or spoon.
2. Give your child a choice when and what she prefers to eat with a fork or spoon, or what she prefers to be fed.
3. Counsel with your O.T to provide assistive equipment or adapt existing utensils, to improve accuracy and speed and enhance success.
Chana Warshawsky Shammah earned her B.A. and MsC in Occupational Therapy from the Hebrew University, Jerusalem. During her eight years at Meshi, she has worked to help our children master daily living skills to bolster their autonomy and independence.   
---
This month's question is answered by Meshi's head speech therapist Ruth Ben-Harush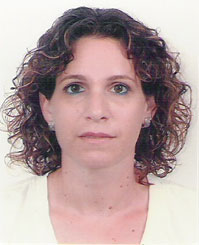 Q. My disabled child is already two years old and does not yet talk. When should intervention take place? What kind of therapy is most effective?
A. By age two, toddlers should already be able to speak in short sentences, and their vocabulary should be sufficiently wide. If your child is still not talking, it's imperative to arrange an assessment by a speech-language pathologist to determine the focus of the difficulty and, based upon those results, to create a treatment program.
Early intervention is highly recommended, to prevent frustration and the growing gap between your child and his peers.
Simultaneously, you should turn to your family doctor for a referral to a comprehensive hearing test, to rule out any difficulties in this realm, which can also hinder speech development.

Ruth Ben-Harush earned her B.A. from Tel Aviv University in Hearing and Speech Pathology and her M.A. in Special Education at the Hebrew University, Jerusalem. She brings to Meshi a rich background of experience in public and private education and clinics.



---
This month's question is answered by Meshi's head physical therapist Ronit Aviram.
Q. At age 5, my disabled son has just begun to walk. I'm debating the benefits of a walker or a power wheelchair to increase his mobility. At which stage should he start with each?
A. A child who is beginning to walk requires a great deal of practice to improve his walking skills, so you should encourage him to do plenty of walking inside the house. In addition to walking, it's beneficial to make the effort to organize and arrange your child's surroundings to enhance his transfer training and maximum independence. Practicing walking and transfers can also be a great boon to children who are wheelchair-bound. If your son's mobility is better in a wheelchair, you may want to combine varied forms of mobility. For example, walking within the house and maneuvering outside in the community by wheelchair--or getting around for short distances in the community by walking, and longer stretches by wheelchair.
In any case, remember that children with cerebral palsy are prone to be less active than children with typical development, thus it's crucial to start encouraging their activity from a young age. Even so, it is important to realize that a child who walks to kindergarten or school, for example, cannot afford to arrive exhausted.
I recommend discussing the details of your son's case with professionals to map out a sufficient plan for each stage of his development.

Ronit Aviram earned her B.A. in Physiotherapy from Tel Aviv University, where she also gained certification in Neurodevelopmental Treatment, and an M.A. in Physical and Sports Education from the Wingate Institute.

To submit a question to a Meshi therapist, click here